Home Page of the new site
We Find Those People And Give Them Control Of What's Rightfully Theirs
maidenbaum UPRS is among the world's leading experts at identifying dormant property owners and returning these assets.
We've recovered over $200 million in the last 15 years to individuals and corporations and have a stellar reputation among the Courts and Treasury Departments for our integrity and professionalism.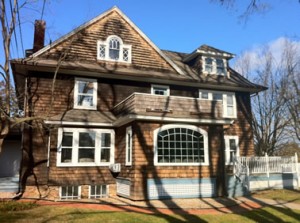 Years Combined Experience
We have a team of experts who are highly trained with years of genealogical investigative experience in filtering data, researching owner information, finding beneficiaries and heirs, recreating family trees, and verifying ownership in even the most complex of cases. We work with Probate attorneys, legal representative of an estate or trust to assist in locating missing heirs, devisees and other beneficiaries.
Rest assured that our company is licensed and insured by the State as required. We are a Property Recovery firm, and are licensed in order to do property recovery. In addition, we have our licensing record filed with the Federal Bureau of Investigations. All funds received are deposited into an escrow account that is FDIC insured and bonded. We also have the much coveted "A+" rating from the Better Business Bureau.
Ultimately our goal is to get you back what is rightfully yours.
Learn what our valuable clients say about us.
Dr. Jonas Martinez - Las Vegas, Nevada
$79,000.00
Gabriel,

I can't thank you enough for finding me. I retired to Nevada after spending my working years in California as a Pediatrician. I had no idea that there were funds that were owed to me from my time working in Shriners Hospital. I remember having a small pension there but never knew what happened to it. It's incredible how you tracked me down and now I have $79,000 extra to spend on my Grandkids.
Makoto Ohtani - Kailua, Hawaii
$43,589.00
Daniella,

Aloha from Kailua! Today the check for $43,589 reached me. There is no way I could have done this without you and your company. Everything you said, happened exactly as you said it would. My Mother passed away in 1992 and I had no idea she has a policy with Metlife until you contacted me. I don't understand how all these companies can keep these funds without trying to find the rightful heir. You are doing a great service for anyone you help. My suggestion for anyone who is skeptical about your service, is to check out your credentials and they will see that you are the real deal....
James Clancy - EVP/General Counsel
Martin & Team UPRS

As a fortune 100 company, We receive solicitations on a daily basis. There was something about your demeanor that set you apart from the others. You showed us an impressive list of clients that you are engaged in these types of recovery services. You made available reference which we were able to verify. Every one of those references had only praise for you and your team. I am not sure how our finance department missed these large amounts that you were able to recover but keep finding us these treasures and we will be your client for many more years.
Sister Eileen K- Medford, NY
$42,987.16
Kathy,

The check arrived today and God bless you for changing my life. You were so patient and helpful every time we spoke. You never showed any annoyance with all my questions. Today happens to be mom's 100th birthday so this is a like a gift from her that I can share with the family.
Sy G. -Santa Barbara, California
$28,247.13
Martin,

You did what i thought to be impossible; collect funds from the state of California! After five years of attempts from another recovery company plus my accountant and attorney, you are amazing. Today I am $28,247.13 richer because of you. To sum it up: you are a genius in your field and i will forever appreciate your work.
Bruce S.- Stamford, Ct
$31,288.40
Rhoda,

Thanks for alerting me to the fact that my mother who I never knew had left money for me. It has been 62 years since mom has passed and you are an angel sent down by her. I would have never been able to collect this money from Ohio without your guidance and persistence. I can't imagine how anyone can get this done without the use of a firm like yours.
INTERESTED IN OUR SERVICES?
Get in touch and we will respond within 24 hours